Notik account configuration
Login to your Notik account, if you don't have one, you can open a free account here.
Click in App Settings and we start editing the app with our site information:
Name: our app name
Site URL: Our evolutionscript site url
Site Category: We can choose between Game or Entertainment
Reward name: the name of your virtual coins, in our case is "Cents".
Payout Ratio: set the value of $1 with the equivalent of your virtual coins. For example, in our case, the payout ratio is 1000
Postback URL: we can find the postback url in the configuration of Notik Offerwall from our EvolutionScript site.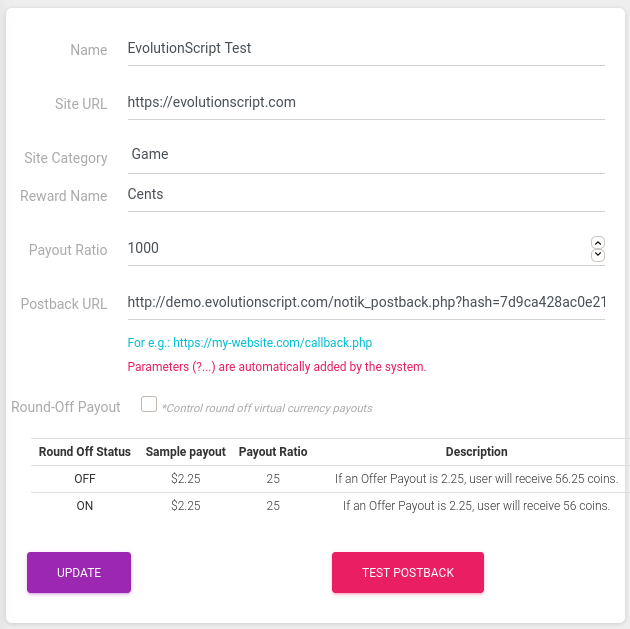 Then in sidebar, click in Offer API, there you can find your API Key and Publisher ID, details which are necessary for the Notik Offerwall configuration in our EvolutionScript site.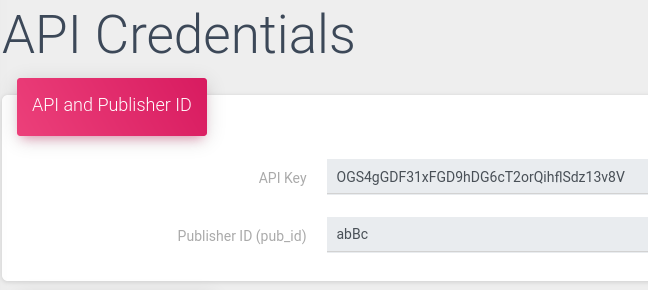 EvolutionScript Configuration
Go to Admin panel -> Offer Walls -> Notik
We have to enter the Publisher ID and API Key that we found in our Notik account (API credentials).
In Virtual Coin, we enter the same name we enter in the Currency Name of our Notik account.